Formula for Success
Our Formula For Success
NUTRITION & NUTRIENTS



 Nutrition is 'the entire food consumption process and foods necessary for health and growth.
Nutrients are the substances or compounds in food, such as vitamins and minerals, the body uses as fuel to facilitate health and function of the body

OCCUPATIONAL & PHYSICAL THERAPY 
"Physical Therapy (PT)" means corrective rehabilitation provided by licensed practitioners through the use of physical, chemical and other properties of heat, light, water, electricity, sound, massage and active, passive and active exercises.
"Occupational Therapy (OT)" is the restoration, modification, compensation, or adaptation of skills and/or abilities, to increase an individual's capacity in the performance of any and all activities. It focuses on the factors that may impede or restrict the ability to function independently at home, in the community, work or leisure. Treatment is performed by a licensed practitioner who uses appropriate equipment, modalities, and physical activities to encourage rehabilitation.

ADVANCED TECHNOLOGY
Modalities for Pain and Muscle Management: Diathermy, Ultrasound, Electrical Stimulation, Essential Oils
Eccentron & BTE PrimusRS30: Occupational & Physical Rehabilitation
Solo Step:  Neuro-reeducation, Postural Alignment, Balance & Fall Reduction
---

PrimusRS:
The ultimate system to facilitate physical rehabilitation.
significant scientific evidence on the Primus RS supports the use of the PrimusRS in rehabilitation decreases recovery time and facilitates functional performance.
Provides objective and real-time data for the duration of treatment beginning with an initial evaluation where the baseline of function is established, continuing through your patients' entire rehabilitation program to completion of the physical rehabilitation program.
Click here to learn  why our your rehabilitation outcomes are better reached with our treatment plans using the PrimusRS.

BTE Eccentron

Click here to learn why individuals with medical conditions, such as cardiac diseases, knee surgery, obesity, arthritis, etc. benefit  from our skilled occupational therapist plans that encompasses the Eccentron.

BTE Eccentron & Primus RS was built and designed for clients to expedite recovery from physical injury using scientifically proven techniques and methods. Once built, additional tests and evaluations were conducted on the equipment providing scientific evidence of the benefits of using technology.

See This Success Story Featuring Todd Gurley of the LA Rams..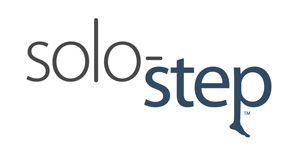 Solo-Step is an overhead track and harness system designed to protect patients from falling during the rehabilitation process while giving them the confidence they need to break through their barriers in a safe environment.
See How Our Ceiling Mounted Solo Step System Works
---
NUTRIENTS
WholePerson Therapeutics is committed to the entire recovery process. Nutrition plays a huge part in the healing process as nutrients balances your body's insufficiency in order to facilitate safe and proficient function  during any physical program.  WholePerson included nutrients as part of their services based on evidence suggesting the US population is deficient in nutrients. By combining our Isotonix form of nutraceutical supplements with your physical health program we can optimize your physical health to expedited improvement in your physical health.
Misner, B., 2006. Food Alone May Not Provide Sufficient Micronutrients for Preventing Deficiency. Journal of the International Society of Sports Nutrition. 3(1):51-55,2006. (www.theissn.org)
---